RECURVE LIMB TECHNOLOGY
A truth as old as hunting itself: fewer moving parts equals a more reliable piece of equipment. That's the premise of Excalibur's recurve limb technology. Since 1983, Excalibur has proven to be the most durable crossbow platform ever designed.
FEATURED ON ALL EXCALIBUR CROSSBOWS
DUALFIRE TECHNOLOGY
DualFire™ Technology gives you two arrows locked and loaded for double the confidence, double the opportunity, and zero reasons to choose anything less. This exclusive technology provides an immediate follow-up shot in milliseconds.
FEATURED ON THESE CROSSBOWS: TWINSTRIKE
QUICK-LOC TECHNOLOGY
THE ONLY TAKE-DOWN CROSSBOWS
The patented Quick-Loc™ Technology allows Excalibur Take-Down crossbows to be disassembled and reassembled in seconds. With a simple push of a button, remove the riser/limb assembly for easy transport. When you are ready to shoot, lock it back in place for rock-solid accuracy every time.
FEATURED ON THESE CROSSBOWS: ASSASSIN 420TD, ASSASSIN 400TD, SUPPRESSOR 400TD, MICRO 360TD, MICRO 340TD
ADJUSTABLE. CUSTOM. PRECISION. PRO SHOT ACP TRIGGER
This custom, two-stage trigger system mirrors the precision and feel of today's best match-grade rifle triggers. Its adjustable light-pull weight, combined with its crisp, clean and consistent break, simply make you more accurate. Also available as an upgrade on prior year models. 
FEATURED ON THESE CROSSBOWS: SUPPRESSOR 400TD, BULLDOG 400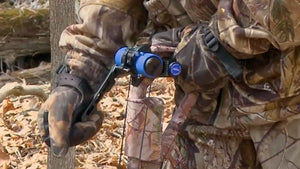 CHARGER EXT CRANKING AID
EASILY DRAW YOUR CROSSBOW
An external and removable crossbow crank system that allows you to easily draw your crossbow and safely de-cock it in complete silence without the need to shoot an arrow.
FEATURED ON THESE CROSSBOWS: TWINSTRIKE, SUPPRESSOR 400TD, BULLDOG 440