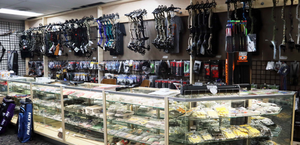 Archery source
Shooting academy
Our Story
In the beginning, when life was a bit simple, a father and daughter who found passion in bowhunting decided to share their knowledge in archery. Being specialized in archery with 40 years of experience, the father taught the daughter everything he knew about archery.

We began our archery business journey in 2010 as an archery shop on the 2nd floor of a small building in a town called Vaughan to fix old and new bows along with custom strings and arrow making. Being the first archery shop in GTA we survived on word of mouth and good service. Soon enough we moved to a new location down the street way bigger than the first. We continued our journey as a small pro shop and an Archery Academy.

In 2019, we decided to broaden our selection of all Archery bows including Recurves, Compounds, Crossbows, longbows, horse bows, and other traditional bows, archery accessories, premade or custom arrows and bowstrings, and more. Thus, we spread our archery expertise through Archery Source, our online archery shop. We became authorized dealers of top-notch archery brands like Bear, Hoyt, Elite, and APA to list a few.

Later on, as our business grew and the traditional art of archery began to reach more youngsters, we moved to a better location with 2 indoor ranges 10 to 30 yards for archery and one 15 yards range for airgun shooting, and 1 range for knife throwing.

Now we have the largest indoor range in GTA which gives specialized classes for Archery and a well-organized in-store and online archery shop.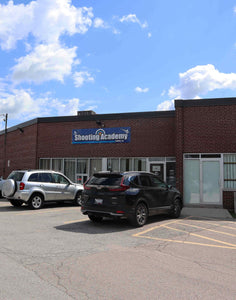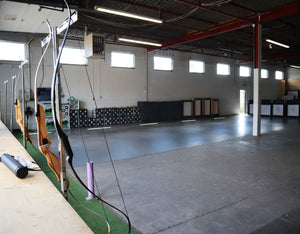 Our Mission
Our mission is to serve you with the right bow that is just made for you. So, we might ask you more than your draw length or draw weight when we sell, like your goals and ambitions.

We understand that each archer is different. Each one of you is unique, in the style of shooting, the built to handle a draw weight, your draw length, your favorite colors, your aim, and goals.

It's different for each of you, whether you want to go for an adventurous hunting trip, bring home some gold medals from competitions, or have a hobby to escape from the daily life routine. We understand that each piece of equipment has to be tailored to you to bring the most out of it.

That is what we, at Archery Source, work for.