ROTATING MODULES
Never wait for replacement cams or modules ever again. Unlike most bows on the market today, Diamond bows do not require a new cam or module to set your draw length. Simply remove the module screws, rotate the module, and re-tighten.
EZ-ADJUST
At Diamond Archery, we want you to get shooting fast so all bows are offered with accessory kits to get you up and running.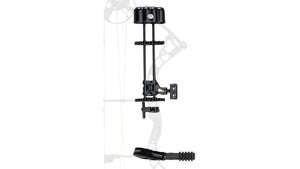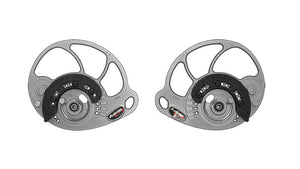 SYNCHRONIZED BINARY CAMS
The Binary Cam system is comprised of two symmetrical cams that turn in perfect synchronization. This creates perfect nock travel, resulting in maximum accuracy and ease of tuning.
CARBON RISER
The Diamond Carbon Riser has achieved maximum strength while maintaining minimal weight, providing the most ultra-light premium bow offered on the market.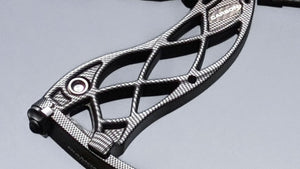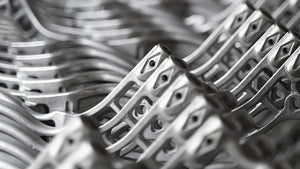 ALUMINUM RISER
All Diamond Archery bows are engineered with the same quality components and feature durable aluminum risers*, as well as cams. *Carbon Deploy and Carbon Knockout feature carbon risers
OCTANE ACCESSORIES
At Diamond, attention to detail is a way of life, especially when it comes to outfitting our bows. Only the best accessories will do on kit bows, and those are Octane accessories.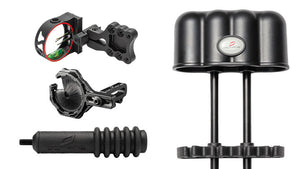 PREMIUM STRINGS AND CABLES
Strings and cables are the backbones of every bow so we do not cut corners there! From our adult premium bows to our kids' bows, we only use the best materials for increased durability and confidence all season long.